Wondering what to do now that you have more time at home? This is the perfect time to try some creative photography projects or work on developing some new editing skills. We will discuss several ideas to keep you busy and keep your creativity flowing!   
Macro Photography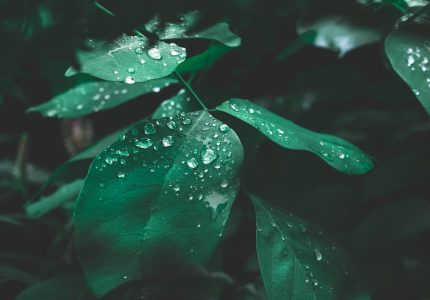 Stuck in a small space? It's the perfect time to try out macro photography! Macro photography is all about getting up close and personal. Get creative and think small. You could start by taking photos of house plants, your garden, or a close–up of some interesting objects. You could even make it into a competition with your family or roommates. Who can take the most interesting macro photo? Macro photos can bring out stunning detail that you may not notice in a larger photo, and now is a great time to try it out.    
Pet Photography
Want to practice portrait photography? Practice on your pets! If you're a pet owner, you might tend to take a lot of photos of your pets; now is a great time to take your skill to the next level.   
If you're using a DSLR camera you can practice portrait photography and really try to capture the emotion or personality of your pet. This is a fun activity that will give you and your furry friend something to do. Want to get even more creative? If you have the supplies, create a backdrop for them and set the scene!   
Pro Tip: Always have lots of treats on hand for them while taking photos! 
Food Photography
Food photography might make you groan, or you might think it's old news, but why not get back into it? Many people are now cooking from home or doing more baking. Show what you can do and be proud of it! You might find that staying at home brings out a new passion for cooking and it can be fun to document your food journey. Capture the beautiful colors you're cooking with! You can even create a photo series, photographing the steps you take to prepare your final dish. 
Experiment with Water
Now is a great time for experiments. One you can easily try at home is experimenting with water. You can experiment with shutter speed and ripples in the water. You can also experiment with water droplets and macro photography or you can add food coloring to the water and do a creative photo series. There are no limitations. Experimenting with water is inexpensive and easy to do. It will take some time as you'll need to get the settings and timing just right, but the results will be fascinating.   
Practice Low Light
P
hotography
This is a great time to master low light photography. You will need to practice using the aperture, shutter speed, and ISO settings. You can check out our previous blog on aperture as well as our blogs on shutter speed and ISO. Once you master these concepts you can play around with your camera settings and practice low light photography. Low light photography can be beneficial for aspiring portrait and outdoor photographers.   
Explore Photo Studio
F
eatures
You might be spring cleaning at home, so why not extend that idea to your photos? Spend some time sorting through and organizing your collection. ACDSee offers a stunning digital asset manager in all its products. You can use facial recognition to tag people in your photos. You can also add keywords to organize your photos, as well as by rating and sorting your photos by color or star system. It may seem tedious at first, but it will be beneficial for you in the long run!    
ACDSee also offers many editing features that you can explore. There are tons of filters, layering options, skin tuning, Light EQ, Color EQ, and many, many more features. Not sure where do get started? Check out the tutorials on our YouTube Channel or read a couple more of our blogs that you can find on the community page. We're always releasing creative content for our users. 
Tags: PC | INSPIRATIONS